We have achieved some stunning results for our clients all over the world. See a sample of the results we have achieved for our clients! Check out some results from clients in Hobart, Melbourne, Sydney and London.
ChicByChoice.co.uk
Page 1 for the term 'designer dress hire' (and many other keywords) Google.co.uk and Google.com. As a startup at the time, ChicByChoice were able to achieve this in a short period of time, leading to tens of thousands of visitors, and significant increase in online bookings.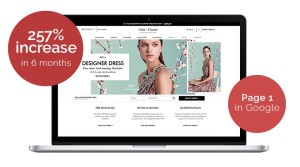 EziKit.com.au
Page 1 for all primary keywords. Ezikit.com.au were able to achieve page 1 for very competitive terms, and received a request to work with Google directly on a case study. Ezikit also achieved a quality score of 10/10 for their paid advertising campaign, which is very rare.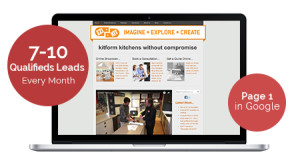 GlooAdvertising.com.au
Page 1 for the term 'marketing hobart', 'marketing agency hobart' 'advertising hobart', Gloo have gone from zero leads online, to get many new high quality clients each month.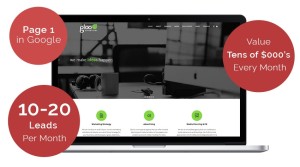 BiteConsulting.co.uk
We worked with BiteConsulting.co.uk to deliver an email marketing campaign, that achieved over 4.5k subscribers in their first month. The campaign centered around creating high value content in the form of a free e-Book. Subscribers were prompted to contact the business for further information.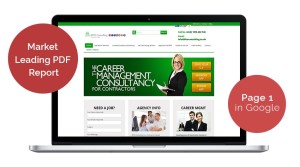 DyerGrimesArchitects.co.uk
Page 1 for the term 'residential architects london' (any many other terms). Dyer Grimes in the highly competitive market for the high end Architects in London. We developed a multi-borough strategy, creating unique content targeted at reaching many of London's most wealthy boroughs and increasing Dyer Grimes' reach online.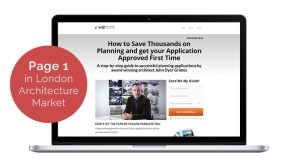 BayRetreat.com.au
Page 1 for the term 'port arthur accommodation'. Bay Retreat continues to enjoy page 1 for their chosen terms, and a continue stream of new online bookings to their boutique accommodation.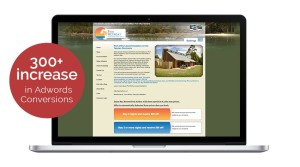 RainbowBuilding.com.au
Page 1 for the term 'builders tasmania', 'garages tasmania', 'DIY steel shed tasmania' (and many more).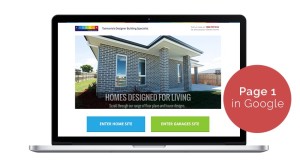 SanctumMedical.com.au
Page for the term 'laser clinic hobart', 'wrinkle treatment hobart' (and many more). Sanctum continue to enjoy page 1 for their chosen keywords.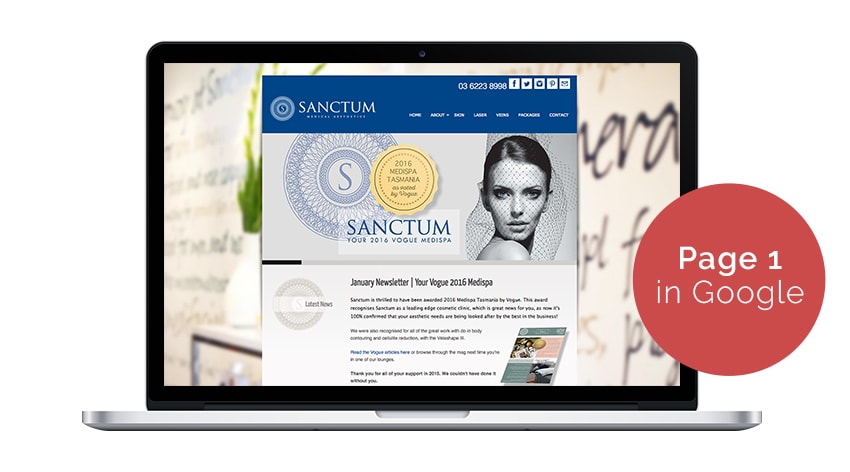 StihlShopHuonville.com.au
Page for the term 'chainsaws huonville', 'chainsaw repair huonville', 'lawn mower repair' (and many more)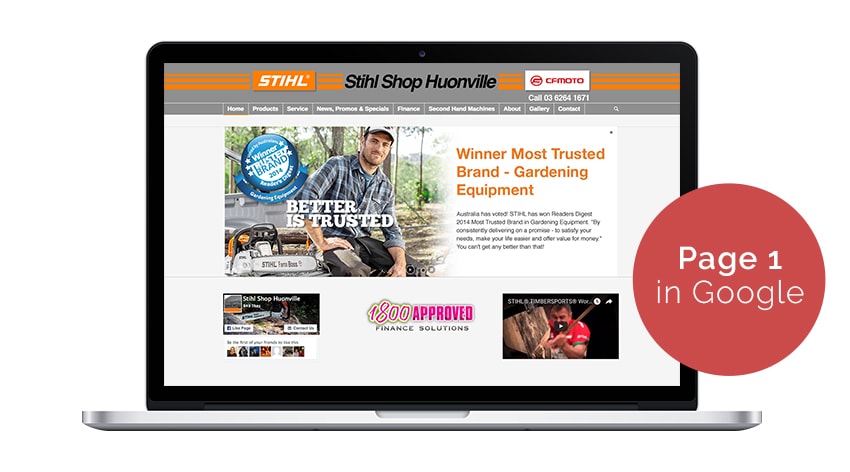 Langford
Page 1 for the term 'disability support hobart' (and many more terms).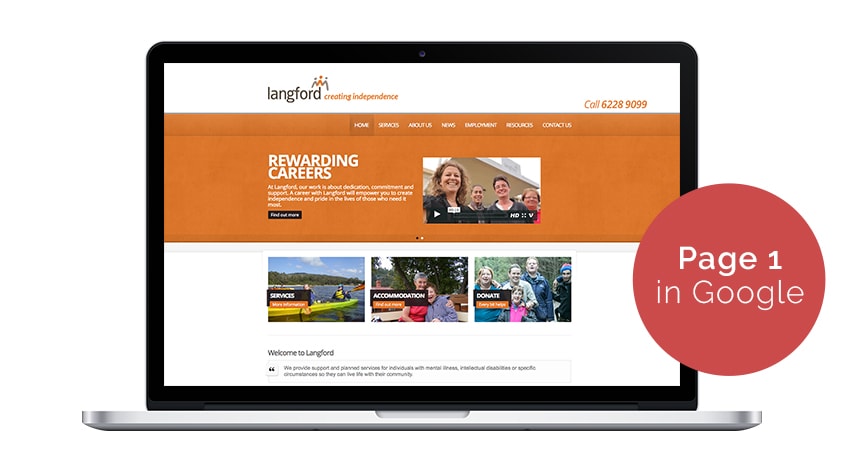 Escape Resorts
Page 1 for the term 'boutique accommodation hobart' (and many more)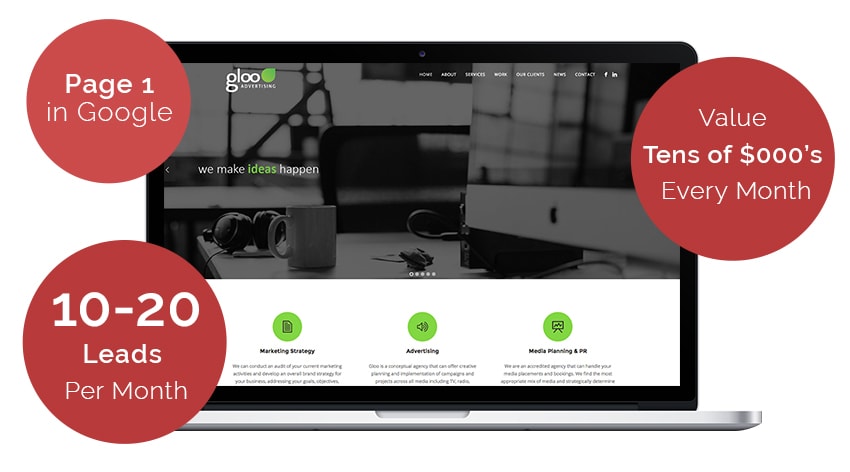 KettleFit
Page 1 for the term 'kettle bell training Melbourne'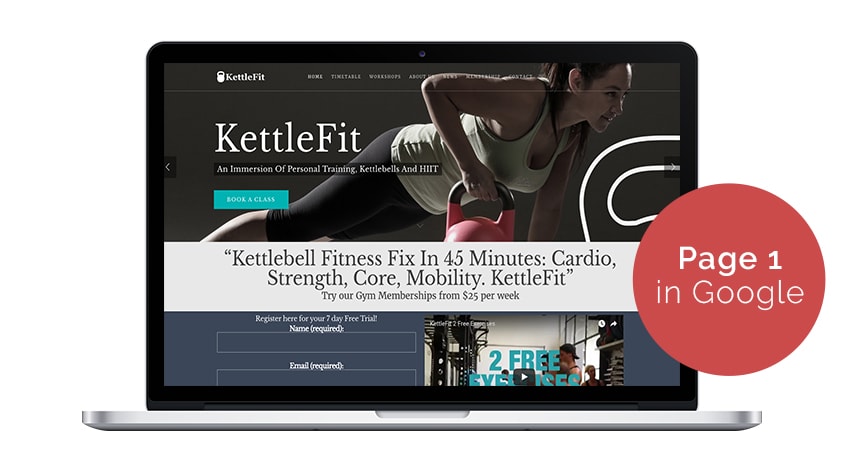 ConductHQ.com
Conduct are one of Australia's finest all around digital marketing agencies with clients such as Intel, Commonwealth Bank, AMP, Allianz and Medi-Trim just to name a few. Clever Devil have helped Conduct HQ to dominate Google local business listings, as-well as provide constant support for their Adwords campaign. Conduct continue to enjoy a constant stream of leads thanks to the work of Clever Devil.